Below you will find descriptions of the major areas of transformation, healing and spiritual awakening that I work with. Each one shows you, primarily, what we would target in that specific area, however, it is not limited to these. Please note that the very last area discussed, is a "free-form" session, where there is no a primary area of focus, but where you can start sessions with any issue(s) and move from there. You will find a list of the techniques, tools and abilities I use at the bottom of this page ♡
Spiritual Awakening & Connection
This area is for people who are either new to spirituality or who are more experienced but want to deepen the spiritual connections they have already created. Connecting with your spirituality and with your spiritual helpers is life changing. Learning who your guides and angels are and cultivating a personal relationship with Spirit (God, creator, source, all there is) is transformational. These connections alter the way your experience your life and creates joy, ease, grace, trust and the knowing that you are not alone.
I have a strong admiration for the hard work and diligence with which Linda has sought her true self and is helping others to do the same
Discovering Your Soul's Purpose
Isn't it time to live your purpose…to love what you do? Tired of dreading or simply tolerating your work? This program is all about discovering your soul or life purpose from a spiritual and personal growth vantage. It's all well and good to have someone show you the steps to starting a business or building on your purpose, but if you don't understand what your soul purpose is, what manifesting is; if you have underlying self-sabotaging behaviors and emotions, if you aren't connected to Divine guidance and your intuition, then the logical, practical steps often won't work for you. That's where I come in. Let's explore, discover and transform your old ideas and expectations from drudgery to passion, from a j.o.b. to your calling, so you can finally move forward on the path of doing what you love, loving what you do and realizing the true reason you are here.
"Linda is a gifted and caring healer dedicated to teaching others how to find their true self."
Authenticity: Embracing Your True Self
Being authentic…being who you are instead of who you have become because of outside factors, influences, family members, teachers, society, even friends…is probably THE most important transformation you can make on this planet. When you are authentic, you are no longer a slave to your mind, but a servant to your heart and soul and when you serve the highest good of your heart and soul then you are being true to yourself – real, authentic. There is nothing more freeing, more joyful, more perfect than this.
"Non-judgmental, open and strong, Linda is a very experienced medium for messages from both without and within." ​
Often, we are living a mere sliver of the life we hoped for and we may feel stuck, unable to change. Perhaps your hopes and dreams, even your inner light has been dimmed by life's challenges. But there are little lights of hope and help in the darkness, like fireflies in the night. Lights you can see that are never really lost and that also remind you that you are never alone. It is my honor, my privilege and my passion to help you brighten those lights once again, to help you connect more deeply with your spiritual helpers and guide you home to yourself and the amazing life you are here to live.
Healing: Body, Mind, Emotions & Spirit 
The body, mind, emotions and spirit are all connected. The body and our intuition often give us signals when we are out of balance, when something needs attention. We, unfortunately, tend to ignore the signals – these little nudges or whispers until they become fervent. If we listened earlier, we could have saved ourselves a lot of discomfort and pain. The body is one of our main barometers for what is happening mentally and emotionally. Our emotions are also a major indicator of imbalance. I am here to guide and help in your healing and to help you learn how to heal yourself.
With very few exceptions, we all tend to have many things we wish to manifest in our lives, whether they be material things, loving relationships, peace of mind, joy, deeper spiritual connections, improved health and well-being, a sense of purpose and more. I work with you to manifest abundance in any area of your life. I also offer a vision board workshop from time to time which delves deep into the principles of manifestation.
Essence healing is in a category of its own. It is a healing method I created, originally for distance energy healing, but I now offer it as an in-person session as well.
*It is the only kind of session I do that does not require a package –
I offer single sessions for this service only.
*You are welcome to choose one of the areas above to work in during your sessions: manifestation, your purpose, your spirituality, etc. – focusing on one of them, or you can choose a package and we can work together with whatever you want as it comes up. You may have 1 or 3 or 5 issues you want to explore, heal, release, or transform and we can start with one of them and move forward from there. We would be led by Spirit, our guides and your preferences, in the direction that is for your best and highest good. In these sessions we can work on spirituality, purpose, abundance/manifestation/finance, purpose, health/healing and more.
***Please Note: although I have listed the above "categories" as if they are separate from each other, to give you an idea of the areas I specialize in, please let me be clear that there can, and inevitably is, overlap from one area to another. Authenticity could lead to working on your soul's purpose, for instance. Spiritual connection/awakening and healing can be a part of any other area. These areas and principles; healing and transformation (like body, mind, emotions, and spirit) are connected and will most likely weave in and out of each other. No worries, this is good because everything…simply everything, is connected! And I look so forward to connecting with you!! 
I am a spiritual/intuitive counselor & coach, physical medium, Shaman, channel, healer, empath, teacher & writer. Below, I have listed the major tools I use in sessions.
Tools, Techniques, Skills & Abilities Used During Sessions:
Spiritual Counseling & Coaching
TABLE TIPPING (medium)
Emotional Release (e.g., A.R.T – Awareness Release Technique
Crystal Healing
Oracle cards
Intuitive & Empathic Gifts (along with Deep Listening)
Guided Meditation/Journeying
Soul Retrieval/Entanglement release
Channeling (info/energy from Spirit guides & angels – yours and mine)
Energetic and/or hands-on healing
Distance Healing (using the Essence healing method)
Chakra cleansing/balancing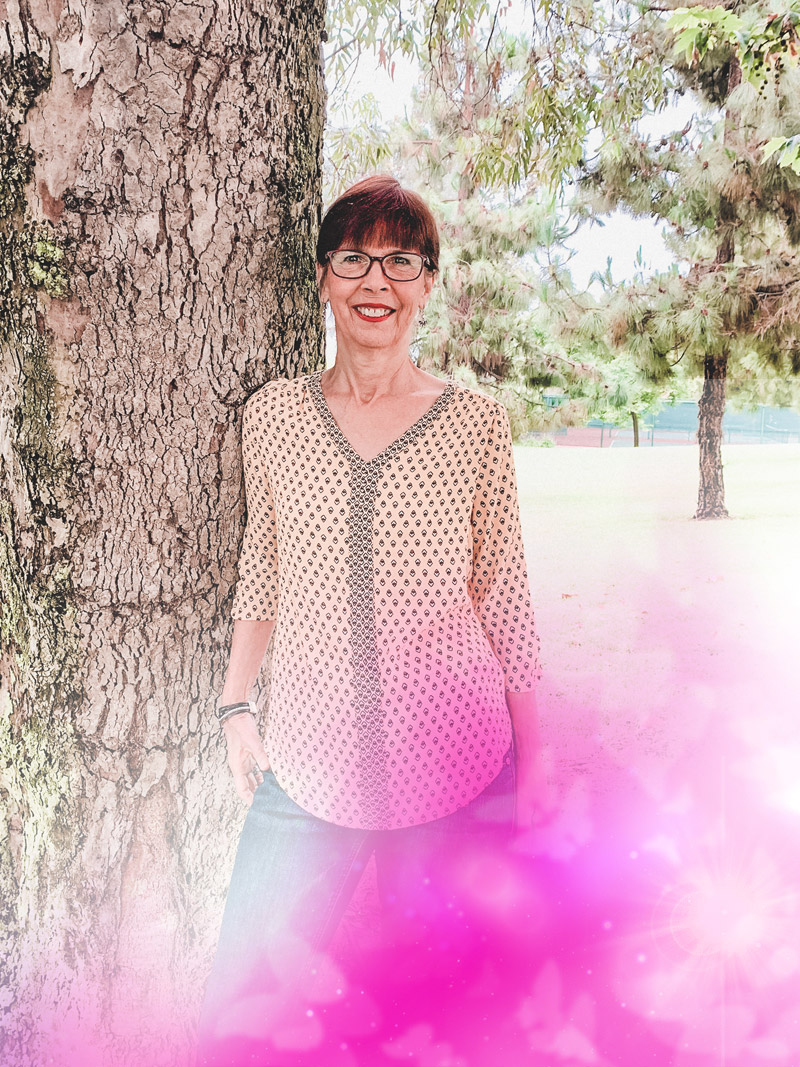 Any of these tools and techniques may be used during a given session, depending on what is needed and what arises. I assure you that I will use every tool I have and every bit of my heart to help you to heal and awaken. It is my passion, my mission, my purpose. I offer you a safe and sacred space where you will be guided, nurtured, respected, listened to and never judged. The only thing you will need to do is bring yourself and your commitment to your own transformation.
Because this work involves healing issues that tend to take time and are a process, I offer session packages only (no single sessions) except for essence healings. Although miracles truly happen and major unexpected breakthroughs have occurred in my sessions and workshops, for most of us, the path to healing and/or awakening is more gradual and the process of transformation, in any area, is not a one-session deal.
10% discount
saves you $36
15% discount
saves you $108
20% discount
saves you $216
25% discount
saves you $360
When investing in yourself, by purchasing packages, you will save greatly on the per hour rate of $120 charged for the essence healing session. All packages give you a discount on the per hour rate – the larger the package (number of sessions) the larger the per hour discount.
Here's how it works if You are interested in working with me
This is a complementary 20 minute introductory call where I will answer your questions and ask a few, discuss the kinds of issues you are experiencing and, if applicable, explore the possibility of working together ♡ 
You choose a package of 3, 6, 9, or 12 sessions and we move forward, with excitement, on your journey of healing and awakening.♡
Since Covid restrictions were lifted in California, in-person sessions are now available. I offer sessions using Zoom if you are not local or if you cannot not make it into my office. However, I prefer to see a person at least one time in person before doing Zooms if possible. I continue to implement strict protocols to protect my clients and myself from Covid. I wash my hands regularly, keep surfaces clean, keep hand sanitizer close at all times and use an air purifier with a 4-stage filtration system that keeps the air clean and pure. Also, I have received both doses of the Covid vaccine. I send my loving thoughts and prayers to any and all who have been affected by the virus. Stay safe and healthy!
Discovery Call - Initial Meeting
To take the first step toward your well-being by scheduling a discovery call, please fill out the form below and I will email you to schedule the call. You should hear from me within 24 hours. You can choose to call me instead and leave a voicemail if I am unavailable (760-456-7555). I look forward to
hearing from you!